ERICKAJOY DANIELS
Board President
Chief Diversity, Equity and Inclusion Officer and Senior VP, Advocate Aurora Health
Moving into the merger of Wisconsin and Illinois's largest health systems, she assumed the role of Senior Vice President and Chief Diversity, Equity and Inclusion Officer. She is responsible for designing and driving enterprise diversity, community equity and workplace inclusion strategies for the 9th largest healthcare system in the country, and creatively exploring ways for all to live well, as we transform healthcare.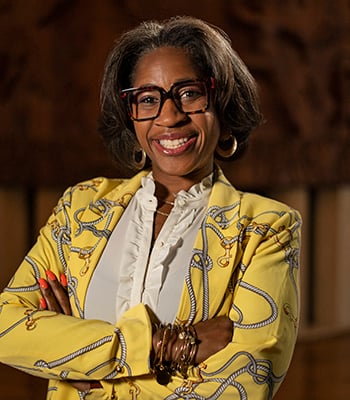 DAVE MESICK
President, Milwaukee Forge
Dave serves as the President for Milwaukee Forge, which operates in nearly every forging market out there with the exception of automotive and aerospace, producing forgings in the construction, agriculture, oil and gas, highway, defense, industrial power, racing, recreational vehicles, solar, forestry, medical, rail and mining markets. The company continues to focus on markets with growth opportunities to diversify even further.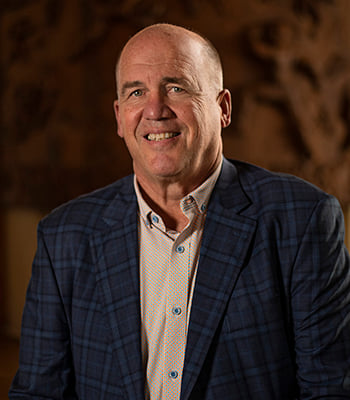 LAURA RIZZO
Director of Integrated Business Planning & Digital, Molson Coors
Accomplished leader with over 15 years of experience in directing a sales organization including customer, team, and business development management. Established a record of success in leading high performance, cross functional teams that develop and deliver projects focused on growing revenue and increasing value to the customer and the Corporation. Excels in employee development, new product introduction and deployment/operational issues. Strategic thinker and decision maker that can drive sustainable growth and has developed teams under rapidly changing business environments. Persuasive communicator who is adept at developing and influencing relationships with colleagues, customers, and teams at all levels.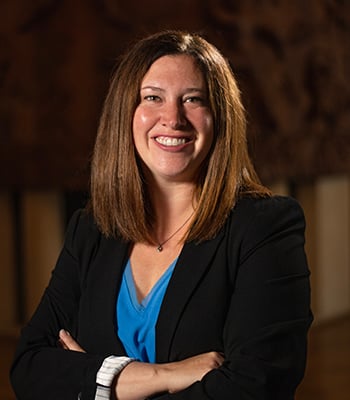 PAUL BENSON
Trial Lawyer and Partner at Michael Best & Friedrich LLP
Paul is a trial lawyer and partner with Michael Best & Friedrich LLP in Milwaukee. In his 30-plus years at Michael Best, Paul has handled litigation in state and federal courts across the country, specializing in product liability defense, toxic tort defense, class action defense, multi-district litigation defense, and other complex commercial cases. Paul is particularly well known for his work in the class action, mass tort, and food and beverage sectors, where he is a nationally and locally recognized speaker and thought leader on product liability issues and regulatory trends. In addition to his 15-plus years as a member of the Milwaukee Athletic Club, Paul is active in a number of community-based organizations. He currently serves as the President of the Milwaukee Bar Association Foundation, a member of the Leadership Council and acting Legal Counsel to Food &Beverage Wisconsin, and is a Council Member and acting Legal Counsel to Fox Point Lutheran Church.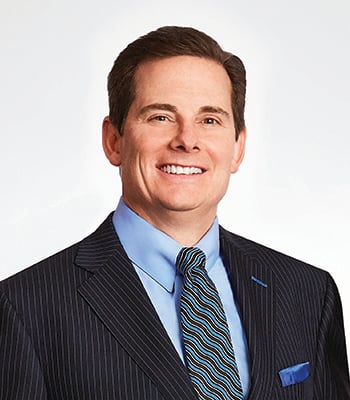 LAUREN FALK
Marketing Program Manager, Cority
A Milwaukee native and marketing enthusiast, Lauren brings more than 20 years of regional and global marketing and communications experience to the Board and the Club. With a rich background working in various industries and roles, her skills span widely over corporate, talent brand and digital marketing, sales, business development, and customer retention. A lifelong athlete and retired professional dancer, she also Chairs the Athletic Committee. Lauren and her husband, Regan Hindman, joined the MAC in 2013 and have been active participants in many athletic and social events ever since. "My favorite memories include nights at MACs, our wedding shower on the rooftop, listening to the piano in the Elephant Room, Breakfasts with Santa, and the Badger and Packer shuttle buses to Camp Randall and Lambeau!"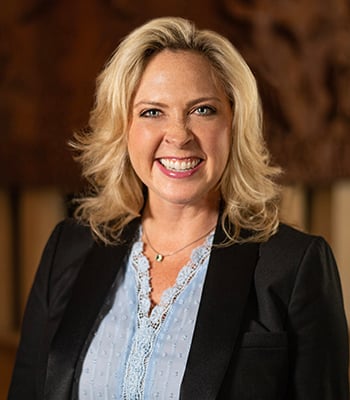 JOHN KISSINGER
President & CEO, Graef-USA, Inc.
John Kissinger offers more than 25 years of extensive experience in contributing to Milwaukee's most notable developments and attractions. John Kissinger earned his Bachelor of Science in Civil Engineering from the University of Wisconsin-Milwaukee in 1979 and his Master of Science in Civil and Environmental Engineering from the University of Wisconsin-Madison in 1983. He joined GRAEF in 1984 as a structural engineer in the firm's Milwaukee office. Since that time, he has held positions of increasing responsibility including project engineer, project manager, principal, vice-president, regional manager, and COO. In January 2012, John was named president and CEO. He has also served on the GRAEF Board of Directors since 2002.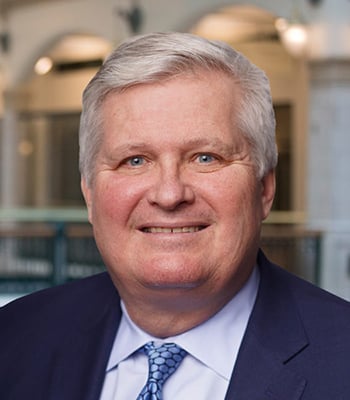 JOHANNA ROSLAWSKI
Culture and Integration Manager, Baird
Johanna is the co-founder of Young Milwaukee and served as Chairperson for the Davey Nelson Celebrity Golf Tournament for a decade as one of the area's largest non-profit events. She is a strong collaborator and advocate for Milwaukee and its future.
HANS KIRKEGAARD
Fractional COO/Fractional Integrator, Kirkegaard Advisory
Hans helps Visionary CEOs discover what they really want from their business and then help them get there faster. He provides Fractional COO/Fractional Integrator services using the Entrepreneurial Operating System (EOS®) as the operating platform. His prior executive-level experience is broad across industries in sales, business development, finance and operational roles.