Where romance, grandeur,
and expertise come together.
Whether it's an intimate wedding shower with close friends and family, a laughter-filled rehearsal dinner, or an unforgettable wedding celebration and reception, the Milwaukee Athletic Club is a setting designed to make your special moments truly unforgettable. Our dedicated and trusted team stands ready to deliver an exceptional and personalized experience—one that holds your vision, needs, and dreams at its heart.
Your Milwaukee Athletic Club Wedding Guide
Let us bring your wedding vision to life! Whether you want to be hands-on or take a step back, we'll cater to your level of involvement ensuring that come your big day, every detail will be attended to.
Our guide provides information on The MAC's personalized planning process, venue space details, and food and drink options. We hope this helps you start envisioning The MAC as the place to start your happily ever after!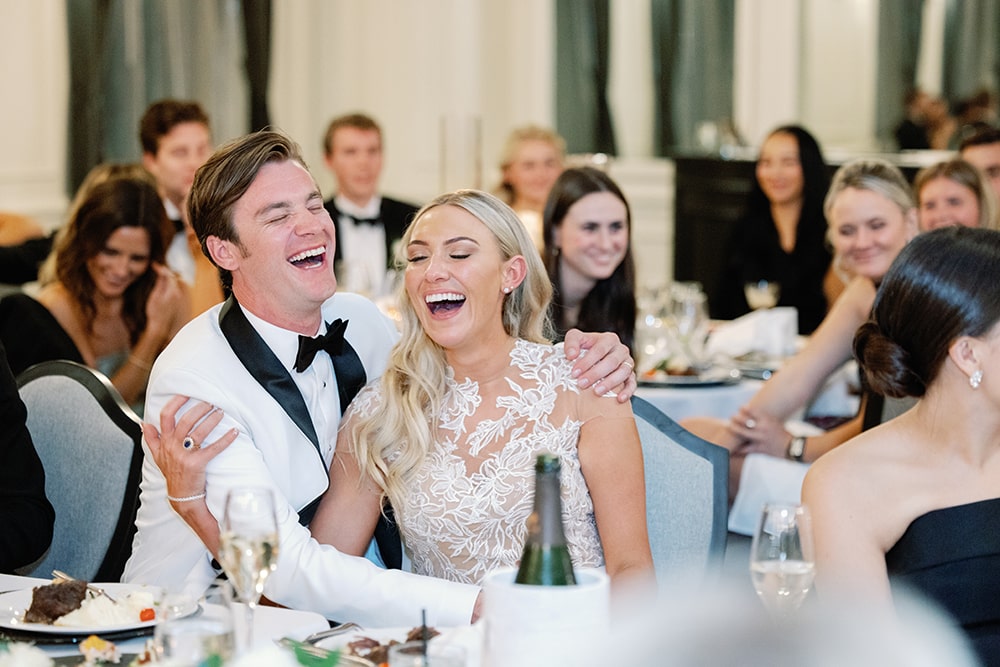 Food & Drink
From the thrilling POP of the first bottle of champagne to the last delectable bite of dessert, serve your loved ones a meal they'll remember forever. Collaborate with esteemed Executive Chef Tom McGinty and his superb culinary team on creating your ideal menu. We cater to your every wish.
Click here to view a sample menu ►
Guidance & Expertise
Make your vision of love into reality by consulting with our experienced Wedding Team. Our responsive event planning experts can help you select vendors who align with your personal style and create unique moments you'll cherish for a lifetime. The laughter and love from your guests will fill your ears and warm your heart as you entertain with the full support of The MAC behind you.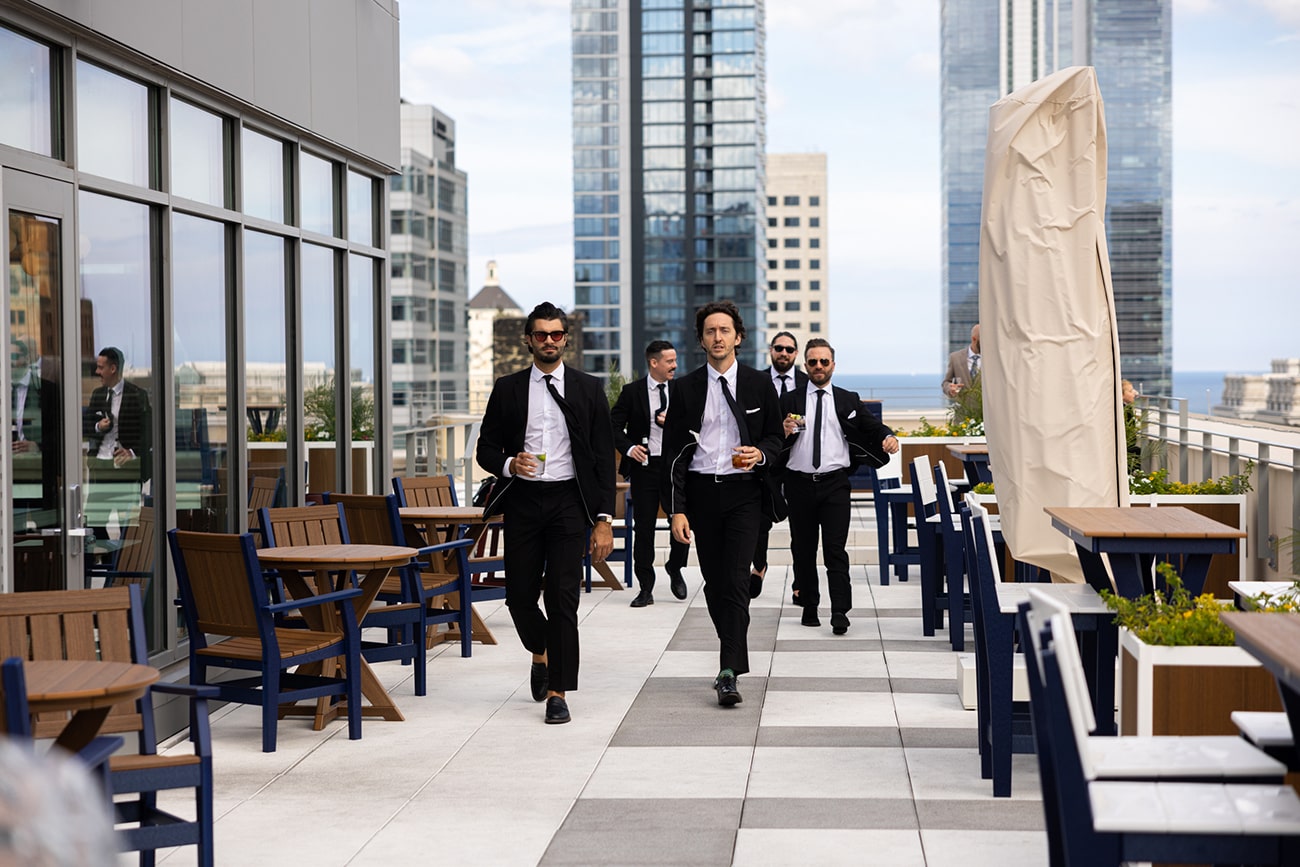 Convenience & Comfort
The newly renovated MAC is filled with charm, class, and brilliant space—both grand and intimate. Bring your party to the Rooftop Terrace for striking views of downtown or play a round in the virtual golf suite as part of a distinctive groom's dinner. In our Wedding Guide, find details to select the perfect rooms whether you're planning the shower, the rehearsal dinner, or the main event with up to 270 guests.
Event spaces are open to the public. Milwaukee Athletic Club Members enjoy 25% savings on room rentals.
Ready to start planning your wedding with the MAC? Fill out the form and a member of our wedding team will get back to you shortly!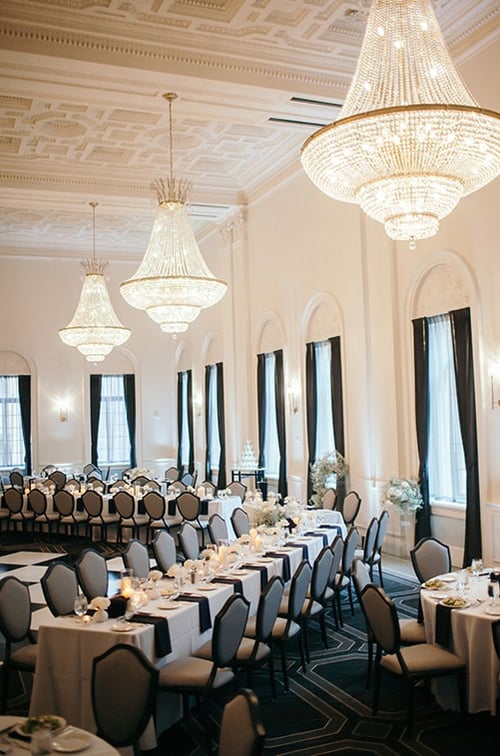 Have your dream wedding
at the MAC!
Please fill in your information so we can answer any questions you have or help kick off the planning process with a MAC wedding tour!