The MAC Makers program is a group of creative and connected thought leaders who will join our Club annually to elevate our Members' experience by curating programming and further connecting with our community. Find out more about these talented individuals below.
JENNA KASHOU
Jenna is an author and journalist specializing in all things lifestyle and spreading love for MKE. Find her published work in Milwaukee Magazine, MKE Lifestyle Magazine, The Business Journal, and more. She is the author of "100 Things to Do in Milwaukee Before You Die" (Second edition) and "Milwaukee Scavenger" from Reedy Press. She was chosen as the fifth writer in residence at the historic Pfister Hotel where she wrote about guests and events, unearthing many compelling stories.
A Milwaukee native, Kashou has lived abroad and visited far-flung locales, but she has always had an enormous sense of pride for her hometown. For many years, she kept up on the hottest spots for Milwaukee Magazine as her alter ego, Girl About Town.
She will be creating content that invites new connections while assisting Members to redefine wellness.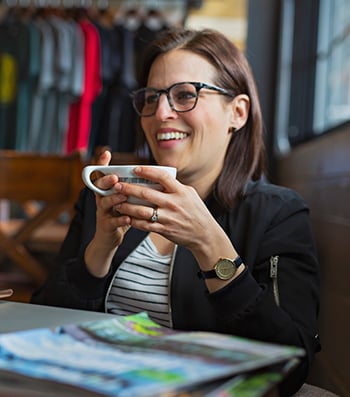 DJ SHAWNA
Shawna Nicols, known better as DJ Shawna, has made her presence felt on a national and international scale. As a former professional athlete, music has always been part of Shawna's world.
As the Milwaukee Bucks Official DJ and Producer, Shawna has DJ'd two NBA All-Star Games and been part of a World Championship—all in just over a year. Additionally, she is the NCAA Women's Final Four Official DJ, the 2020 Official DJ for the Ryder Cup, and opened for major acts such as Lizzo, Ani DiFranco, Shaq (aka DJ Diesel), and Jonas Blue. Dare To Be is not only DJ Shawna's clothing line, but it's also a way of life. Spreading love through DJing, her children's book, motivational speaking, clothing line, podcast, and first original single, "I Won't Give Up," Shawna recognizes how powerful positivity can be and wants to make a difference.
She will be bringing her energy and DJ skills to support various MAC events throughout Milwaukee.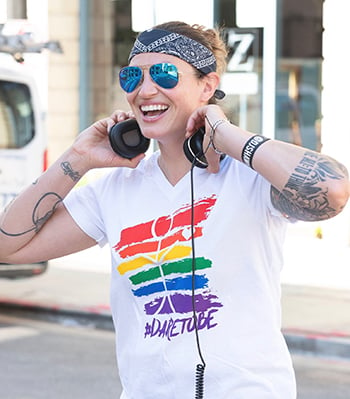 CHRISTOPHER GILBERT
Christopher is from the north side of Milwaukee and began teaching his own dance classes by age of 14. His first introduction to the industry was acting and dancing with the Nickelodeon show, "Yo Gabba Gabba," which helped instill a new perspective on life. After touring and working on the show in Los Angeles, he transitioned back to Milwaukee so that he could invest back into the community.
In 2013, Christopher went full time as an educator, musician, and motivational speaker. Since then, he has choreographed for Black Arts MKE, First Stage, Wisconsin Lottery, and has coached the Grand Dancers for the Milwaukee Bucks. He has also collaborated with the Milwaukee Brewers, Packers, Badgers, and has been directing his own motivational dance show called Elevation at Dominican High School for the past four years.
He will be establishing a space that amplifies everyone's greatness and embraces their value to the highest extent.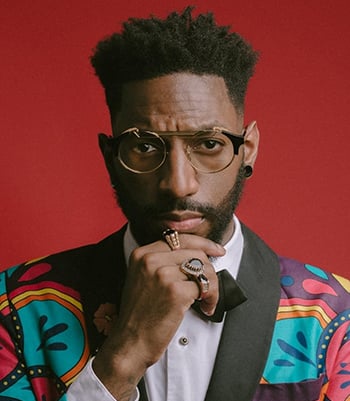 SAMER GHANI
Samer is an award-winning director, photographer, videographer, and journalist. His time as an artist has bled into the Milwaukee community and beyond, bringing community initiatives to life with an array of City partners.
He has worked with the City of Milwaukee, the Bucks, Visit Milwaukee, Imagine MKE, Milwaukee Ballet, Milwaukee Symphony Orchestra, Light the Hoan, Vivent Health, Jigsaw, Hanson Dodge, Bader Rutter, Google Arts & Culture, and Universal Music, and more. Samer has also used his creative expertise to highlight some of Milwaukee's best artists in a number of astonishing venues across the city and the nation.
He will be documenting, engaging, and sharing community stories with MAC Members and the greater Milwaukee community.