The Central Location For Generations Of Milwaukee Leaders
The MAC may have officially begun in 1882, but three Milwaukee businessmen had the idea for "an athletic club for Milwaukee" in 1878 during their routine lunch in the old Mack building on East Water. Henry R. King, Charles W. Norris, and John M. W. Pratt took their inspired idea and coordinated over three hundred men and women to meet at Boyton Hall on the corner of Milwaukee and Mason and started what was then called the "Milwaukee Athletic Society."
As enthusiasm and membership grew, the group migrated to nine different buildings around the city. In 1878 during the first meeting, newly elected President King boldly stated, "The organization is destined to be one the greatest bodies in the City of Milwaukee."
The Club was later incorporated on Sept. 18, 1882, under revised Wisconsin statutes with the expressed purpose of "...Development the bodily powers through gymnastics and other exercises." The name was changed to the Milwaukee Athletic Club on January 19, 1898.
For decades, The MAC fielded teams in multiple sports that competed in exhibitions across the state and Midwest. In 1904, Olympic Games Chairman (and MAC administer) Walter H. Ligigner sent a team to the Olympics, including George Poage. Poage took home bronze medals in both the 200- and 400-meter hurdles and became the first African American to medal in Olympic history. Later in the 1920s, The MAC even fielded a team to scrimmage against Curly Lambeau's Green Bay Packers.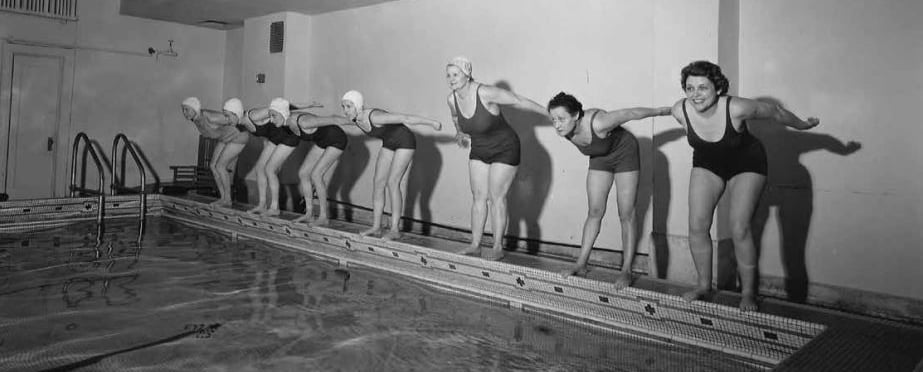 Ground broke on today's location on Broadway in May of 1916 despite the scarcity of experienced labor and fundraising challenges due to World War I. The total investment in land, building, and equipment was over two million dollars at the time (that's about $33 million in today's dollars).

The Club had nine temporary locations before finally settling into its current home on Broadway in 1917, during which the Clubhouse was designed by local architect Armand Koch in a Neoclassical style over a steel skeleton and constructed by the Dahlman Construction Company.
In 1948 the Club performed a nine-year restoration. It was during this period that a few of the most significant historical rooms were developed by Eschweiler & Eschweiler, including the Bali Room, Elephant Room, and the Men's Lounge. The transformed space now offered an opportunity for social and business life, driven by a thriving and expanding membership addition to fitness. More and more the clientele began to diversify, featuring the athletic-minded, the professional-focused, and many who were plenty of both.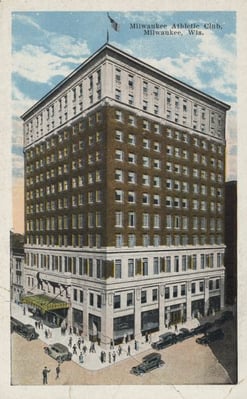 In 2020, The MAC began a two-year $65 million renovation of the Club with a focus on maintaining our long-standing historical beauty, top-to-bottom renovation by J. Jeffers & Co. Now offering the best rooftop views in the city, a state-of-the-art fitness center, and premier dining and event spaces, The MAC creates an inviting space for future civic leaders to gather once again.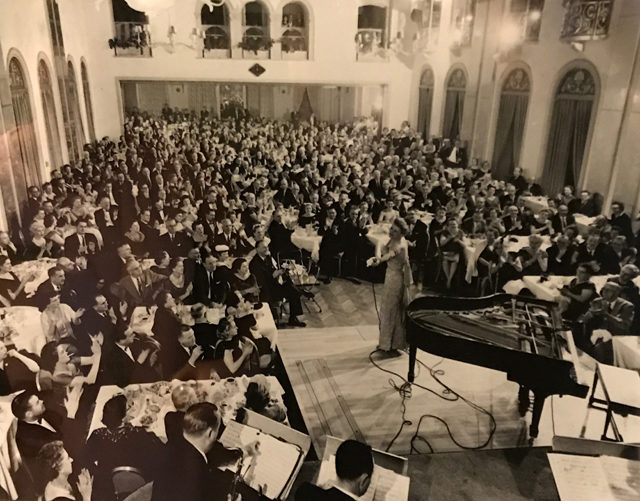 "The organization is destined to be one of the greatest bodies in the City of Milwaukee."
–MAC Founding Member and First President, Henry King, 1878