Endless Fun Throughout The Year
Playing a championship course or playing with your family in our immersive experience—no matter what mother nature brings.
Connect with a trainer in the offseason for private lessons and add 30 yards to your drive before spring. And don't worry about lugging your clubs back and forth from home—enjoy convenient, on-site storage right here at The MAC.
Bay 1: TrackMan
(for serious golfers)
TrackMan combines radar and high-speed camera technology for exact motion capture and swing data.
Play hundreds of international golf courses including dozens of PGA tour venues
Play driving range and target based games
Club fitting, lessons, and swing analytics
Putting and chipping analysis
Tournaments and leagues

Driving range

Target based games
Bay 2: TruGolf
(social golfers/families)
Hundreds of international golf courses including many PGA tour venues
Driving range and target based games including: long drive, H.O.R.S.E., and others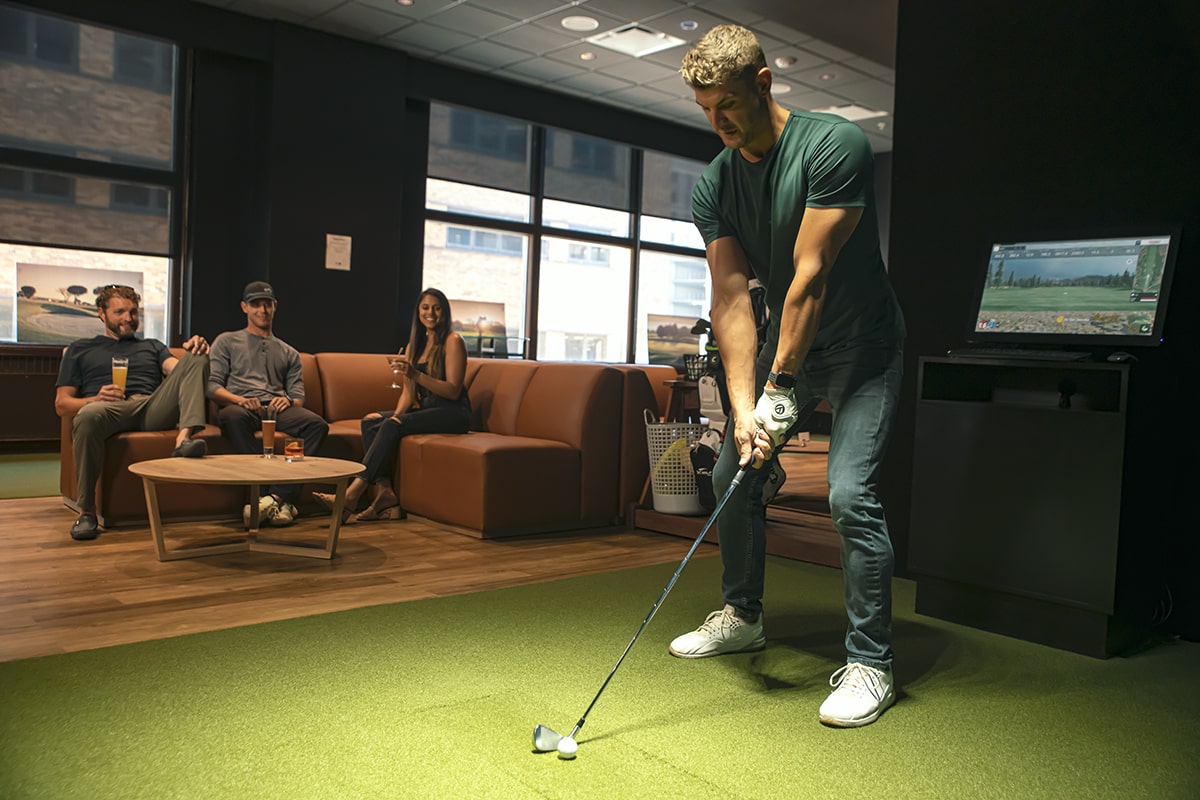 Reserving a Golf Bay
Members can reserve a bay for $25/hour. Members can opt for a Players Card for $49/month, which includes unlimited use of the golf bays (up to 4 hours per day) and on-site bag storage. With a Players Card, members can book a bay any time one is available. There is also a Golf Suite League members can join during the winter.
Many Ways to Improve Your Game
MAC members enjoy access to expert training sessions that are customized for players of all skill levels. All coaching programs are powered by Catalyst Golf Performance. Contact Nick Dunham at golfpro@themacwi.com to learn more about scheduling and pricing.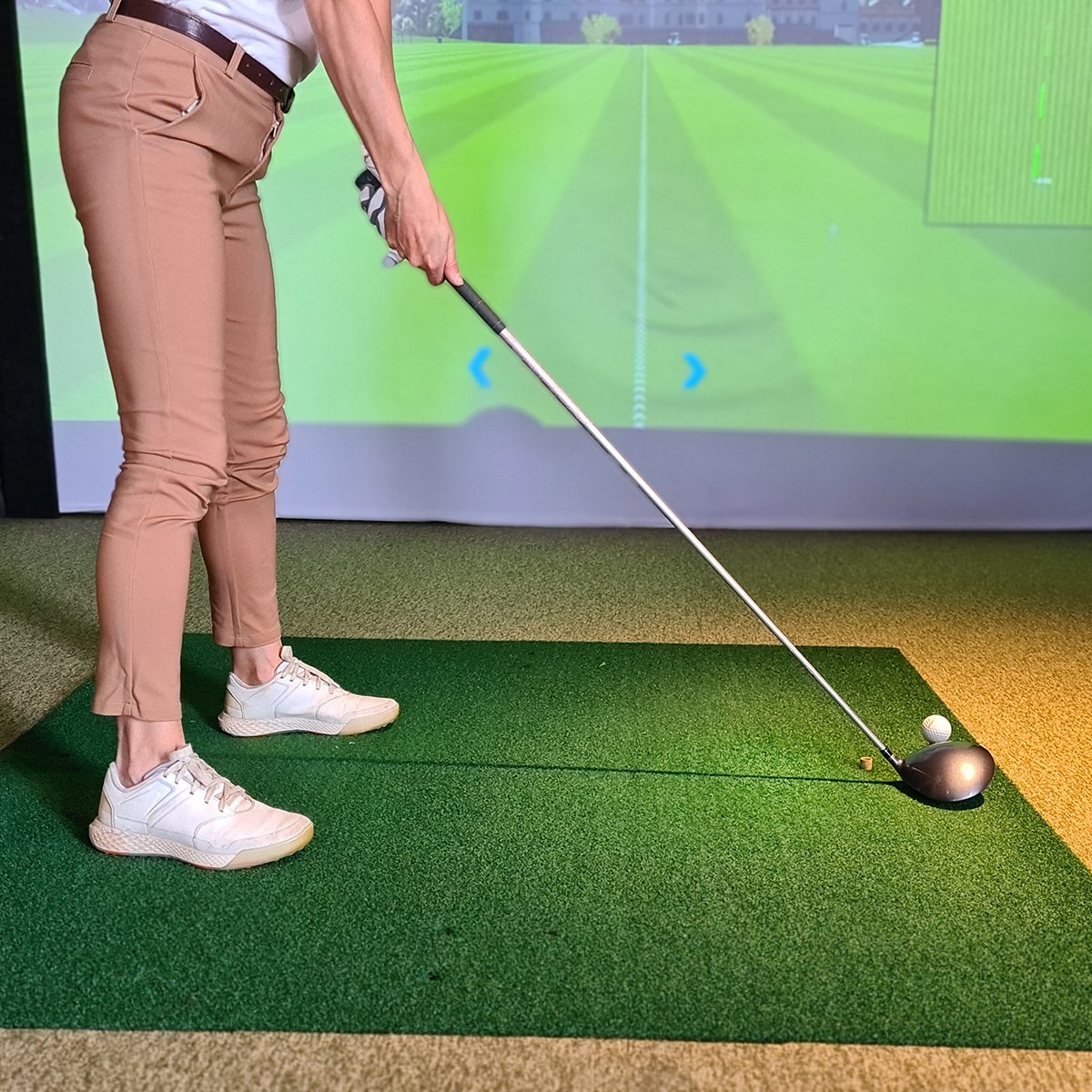 Player Development
Great for beginners, enthusiasts, or those returning to the game. This 6-level progression series has 4 classes per level and covers everything from driving to putting and includes on-course strategy.
Junior Development
Fun for kids and grounded in science, this development program helps your junior athletes see new levels of success. Year-round training opportunities are available!

Ages 4-7: 45-minute classes
Ages 8-11: 90-minute classes
Ages 12-17: 90-minute classes
Golf Game Assessment
Take control of your game! This 2-hour data collection session is a comprehensive assessment of your swing, physical fitness, equipment, strategy, and many other aspects that could be affecting your performance on the course.
Group Clinics
Refine your skills or learn something new in this small group setting. We require a minimum of 4 people and a maximum of 8 people to join.
Private Instruction
Take your game to new heights with a combination of science and instruction. With the help of high-speed video, 3D motion capture, and physical assessments, we can define the strengths and weaknesses in your game and find ways for you to improve with a personalized plan.
Equipment Fitting
Optimize your ball flight and promote your development with the exact combination of club-fitting specs. Fitting sessions for drivers, fairway woods, hybrids, irons, wedges, and putters are available.
Members enrolled in golf training also receive special invitations for our organized golf tournament trips.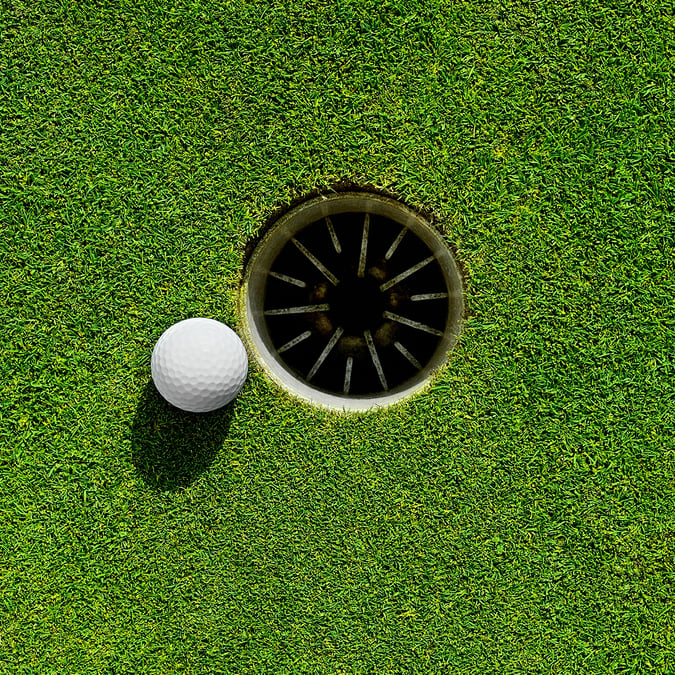 ABOUT NICK DUNHAM
Director of Golf Instruction
Nick Dunham fell in love with golf as a child living near Syracuse, New York. He played all over the state in Junior Tours and 4 years of varsity high school golf. Nick moved to Hilton Head Island, South Carolina to pursue a career in golf and attended Professional Golfers Career College where he earned a degree in Professional Golf Management. Nick worked at two courses before taking over the First Tee Chapter that had just been started on Hilton Head Island. He ran it for six years and helped countless children learn the game and grow in sportsmanship.
Nick met his wife Kassie while working for First Tee and they decided they were ready to make a change for the better and moved to be closer to family here in Wisconsin. Nick worked for GOLFTEC in Madison and learned the science and data behind analyzing golf swings.
Having seen thousands of golf swings and studying the best players in the world, Nick has put himself in a position where he can help anyone who is looking to better their game and play the best golf they can. Whether you are new to the game or looking to play at an elite level, Nick can help you play your best. Nick's philosophy is to understand how your body moves and works to help you create the most efficient swing possible.
Phone: 315.935.5569
Email: nduham@catalystgp.com